The second meeting of the CIRCLE research team took place on November 30, 2018 at the University of Alcalá.
Agenda
10:45 Welcome & Introduction
11:00 Ongoing Research Presentations:
Elena Bárcena (Universidad de Málaga& Equalitas) & Olga Cantó (Universidad de Alcalá & Equalitas) "A simple subgroup decomposable measure of downward (and upward) income mobility"
TBA (Gerlinde Verbist)
12:15 Elsa Fornero (Universitá di Torino, Collegio Carlo Alberto & CeRP – Center for Research on Pensions and Welfare Policies)
"Financial Literacy & Pension Reforms"
13:15 Lunch
14:30 Meeting of the CIRCLE Project
16:50 End of meeting
Venue: Universidad de Alcalá (Sala 0.4, Facultad de CC. Económicas, Empresariales y Turismo, Plaza de la Victoria s/n, 28802 Alcalá de Henares, Madrid).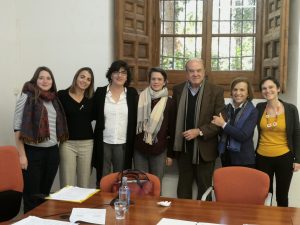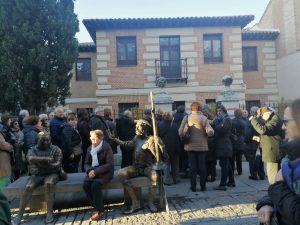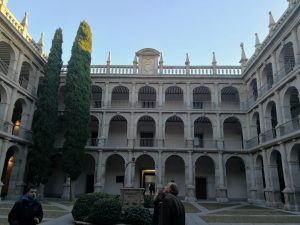 CIRCLE team meeting | Alcalá, 30 November 2018